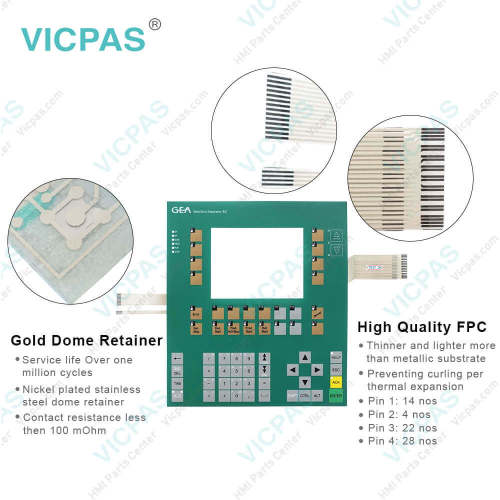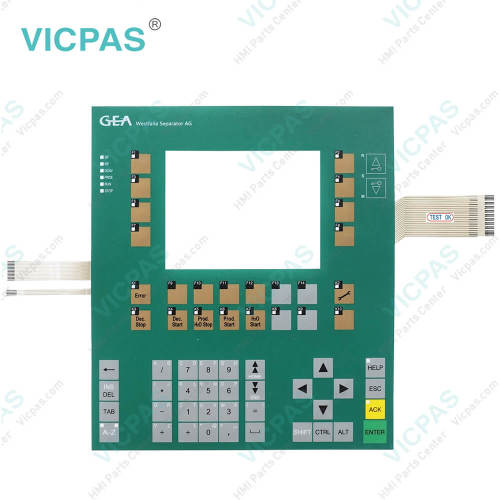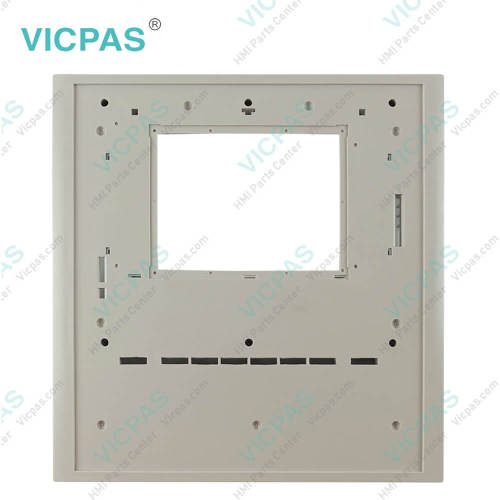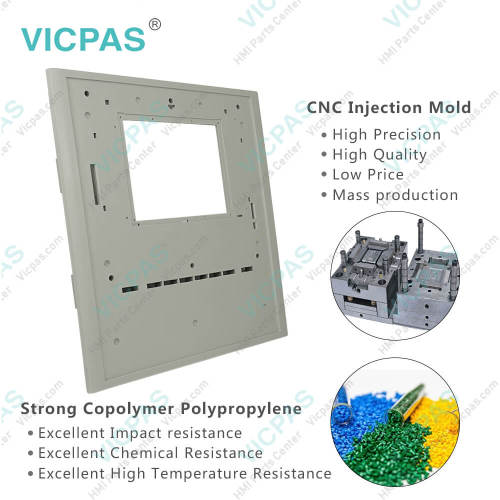 C7-635 0005-4050-608 Membrane Keypad Plastic Shell
Item specifics
Brand

Siemens
Warranty

365 Days
Product Line

Siemens C7 series
Width

257.5mm
Height

229mm
Supply

Siemens C7 series Membrane Keyboard Plastic Shell
model

0005-4050-608
Description
0005-4050-608 Siemens SIMATIC HMI C7-635 Membrane Keyboard Plastic Repair
Order each part separately is available

VICPAS supply 0005-4050-608 Siemens C7 635 membrane switch and plastic shell body with 365 days warranty and support Urgent Worldwide Shipping.

The user program controlling the process runs on the C7-635 0005-4050-608 Terminal Keypad Front Cover.
The following functional units determine the mode of operation of the C7-635:
• Loading memory
The loading memory is located on the Micro Memory Card (MMC) and contains the user program.
• Processor
The processor executes the program cyclically:
– At the beginning of the cycle, the processor reads the signal states on all inputs and generates a process image of the inputs (PII).
– The program is executed step-by-step using internal counters, bit memory, and timers.
– The processor stores the calculated signal states in the process output image (POI). At the end of the cycle, the process image is transmitted to the outputs.
Specifications:
The table below describes the parameters of the 0005-4050-608 Siemens c7-635 HMI Parts.
| | |
| --- | --- |
| Part Number : | 0005-4050-608 |
| Firmware version: | V2.0.12 |
| Programming: | STEP 7 V5.2 + SP1 |
| Warranty: | 6-Months Warranty |
| Product Line: | Siemens c7-635 |
| | |
| --- | --- |
| Rated value (DC): | 24 V |
| Number of digital outputs: | 16 |
| Design as touch screen: | YES |
| Keyboard fonts: | US English |
| Interface type: | Integrated RS 485 interface |
Related Siemens Simatic C7-635 Part No. :
Siemens C7 635 series HMI Manuals PDF Download:
FAQ:
Question: How to replace the C7-635 0005-4050-608 Plastic Case Enclosure Membrane Keypad Keyboard Terminal?
Answer: A C7-635 is not designed for onsite repair. Therefore, a defective C7-635 must be replaced. To save the configuration of the TP/OP, you should have a Compact Flash Card (CF Card). You should make a backup of the configuration on the CF card as soon as you have finished commissioning the device, so that you can restore the configuration if the device becomes defective.


Question: How to install 0005-4050-608 Simatic c7-635 ?
Answer:1. C7-635 Touch:Make a cutout in the control cabinet door(dimensions 231+1.0 x 183+1.0 mm).
C7-635 Key:Make a cutout in the control cabinet door(dimensions 231+1.0 x 257+1.0 mm).
2. Ensure that no Compact Flash Card (CF Card) is inserted into the C7-635. The CF Card protrudes from the C7-635 and could be damaged when the device is installed.
3. Place the C7-635 in the prepared cutout in the control cabinet door. Ensure that the gasket is applied evenly to the metal plate.
4. Guide the fastening hooks of the provided mounting supports (for the C7-635 Touch, 8 mounting supports; for the C7-635 Key, 10 mounting supports) into the intended recesses in the C7-635 housing. Figure provides an example of the mechanical fastening of the C7-635 Touch.
5. Using a screwdriver, tighten the C7-635 evenly and crosswise from behind the control cabinet door until the front panel of the C7-635 rests on the control cabinet door. Situate the device so that there are even spacing on all sides between the housing and the cutout section

Common misspellings:
0005-400-608
005-4050-608
0005-0450-608
0005-4050-60B
0005-40050-608