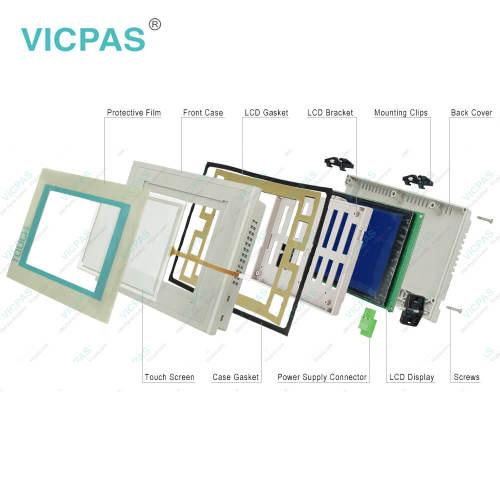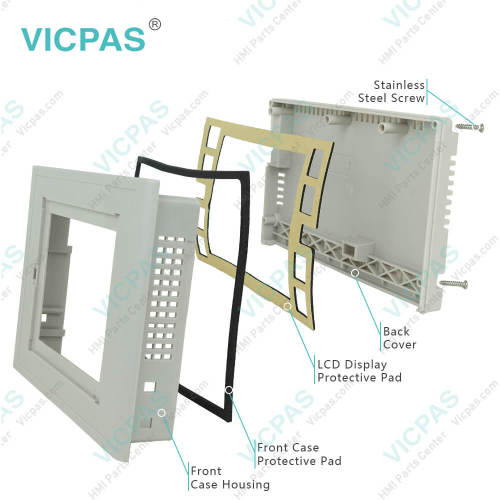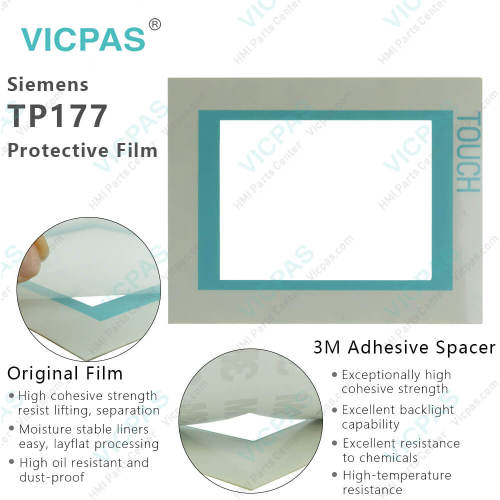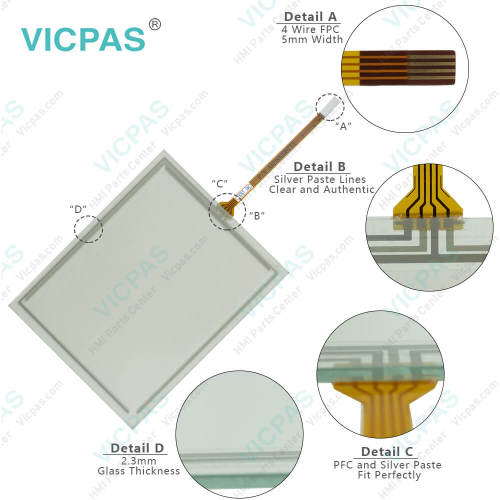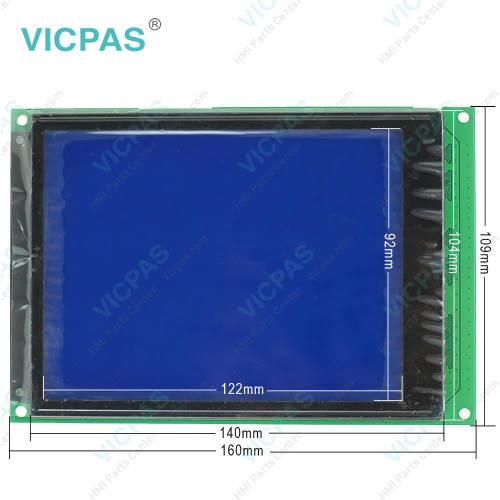 6AV6640-0CA11-0AX0 Siemens SIMATIC TP177 MICRO Touch Panel
Item specifics
Warranty

365 Days
Brand

Siemens
Product Line

TP177 Micro
Supply

Siemens TP177 HMI Touch Panel and Protecitve film
Size

5.7 inch
model

6AV6640-0CA11-0AX0
Parts

touchscreen, protective film, lcd display, plastic case housing
Description
6AV6 640-0CA11-0AX0 Siemens SIMATIC HMI TP177 Micro 6AV6640-0CA11-0AX0 Touch Screen Panel, Overlay, Case Gasket, Enclosure, LCD Gasket, Mounting Clips, LCD Bracket, Power Supply Connector, Screws and LCD Display Repair Replacement
Order each part separately is available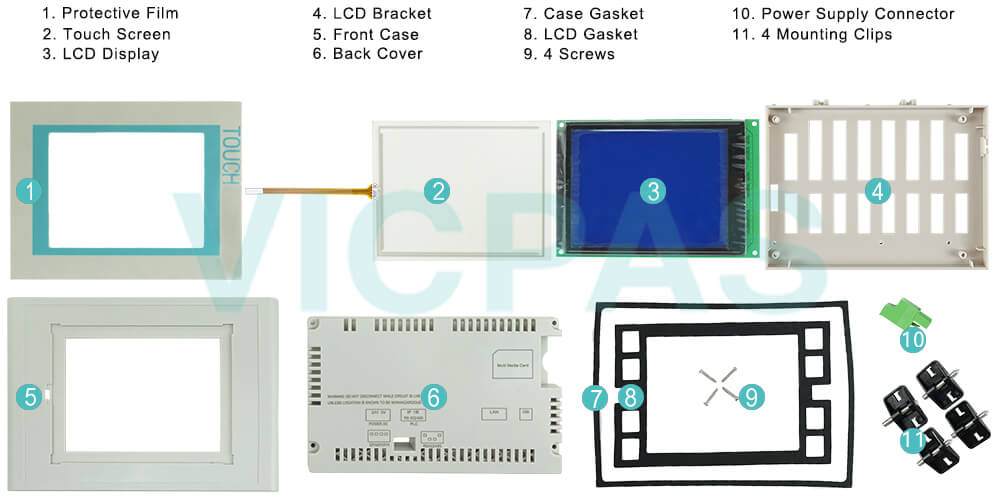 6AV6 640-0CA11-0AX0 SIMATIC Touch Panel TP 177micro for SIMATIC S7-200 5.7" blue mode STN display configurable from WinCC flexible 2004 Micro HSP Contains open source software which is provided free of charge. See enclosed CD
Touch Panel TP 177B replaces the Touch Panel TP 070/TP 170micro. It can bemounted vertically to provide additional application. This feature enables its use even whenspace is restricted.rature ranges is presently not available.SIPLUS extreme is the product family with ruggedized and refined components on the basis of SIMATIC standard products.
Our new Micro Panels are tailored to applications with SIMATIC S7-200 Micro PLC andprovide operating and monitoring functions for small-scale machines and plants. Shortconfiguration and commissioning times, and their configuration in WinCC flexible formhighlights of these panels. In addition, the panels support up to 32 configuration languagesand five online languages, including the Asian and Cyrillic character sets
VICPAS supply 6AV6640-0CA11-0AX0 Siemens TP177 touch panel, Overlay, Power Supply Connector, Mounting Clips, Plastic Case, LCD Gasket, Case Gasket, LCD Bracket, Screws and LCD display. All of them with VICPAS 365 days warranty and support Urgent Worldwide Shipping.
Specifications:
The table below describes the parameters of the 6AV6640-0CA11-0AX0 Siemens TP177 Micro HMI Parts.
| | |
| --- | --- |
| Part Number : | 6AV6 640-0CA11-0AX0 |
| Size | 5.7 inch; |
| Display | STN |
| Warranty: | 365 days Warranty |
| Product Line: | Siemens TP177 Micro |
| | |
| --- | --- |
| Resolution: | 320 x 240; |
| Number of colors: | 256 |
| Control elements: | Touch screen |
| MTBF: | 30 000 h |
| PLC Connection: | SIMATIC S7-200 |
Related Simatic TP177 Part No. :
Siemens TP177 HMI Manuals PDF Download:
FAQ:
Question: What is the dimension of the Siemens TP177 Touchscrenn?
Answer:The touchscreen of 6AV6 640-0CA11-0AX0 SIMATIC TP177 is 5.7 inch,with 138 millimeter long and 109.5 millimeter wide

Question:What is the use of Siemens TP177 Protective membrane?
Answer:A protective membrane is available for the HMI device touch screens. The relevant orderinginformation is provided in the Siemens Catalog ST 80. The protective membrane is notincluded in the HMI device package.The self-adhesive membrane prevents the screen from being scratched and soiled. The matsurface of the membrane reduces reflections under unfavorable lighting conditions.The protective membrane can be removed without leaving any adhesive residue on thescreen.
Question: Which software options are available for the Siemens TP177?
Answer:"WinCC flexible 2004," for example, refers to the configuration software.The term "WinCC flexible" is used in a general context. The full name, for example"WinCC flexible 2004", is always used when it is necessary to differentiate betweendifferent versions of the configuration software.

Question: What is the 6AV6 640-0CA11-0AX0 Siemens TP177 HMI parts price?
Answer: Submit a fast quote, send VICPAS an email for best price.
Common misspellings:
6V6 640-0CA11-0AX0
6A6640-0CA11-0AX0
6AV6 40-0CA11-0AX0
6AV640-0CA11-0AX0
6AV660-0CA11-0AX0